Recommeded Books, DVD & CD's
Yoga Mala by Sri K. Pattabhi Jois:
This seminal treatise on Ashtanga Yoga by Sri K. Pattabhi Jois – with its plethora of details on the Primary Series and thorough account of yoga philosophy & spirituality – will bring invaluable clarity to your understanding and practice of Ashtanga Yoga.

Yoga Mala was first published in Jois' native language, Kannada, in 1962, and then into English in 1999. Jois holds the titles Yogasana Visharada (expert in yoga asana) and Vedanta Vidvan (professor of vedanta philosophy).
read an excerpt of Yoga Mala via www.kpjayi.org
ISBN-10: 0865476624 & ISBN-13: 978-0865476622
Surya Namaskara by Sri K. Pattabhi Jois:
The Surya Namaskara form the foundation for the entire method of the practice of yoga… So, if the Surya Namaskara are first learned properly and their inner meaning grasped, then all the various asanas, pranayamas and the like that follow them will be useful and beneficial in their outcomes.
In creating this small booklet, it is Pattabhi Jois' wish that all practitioners who undertake the practice of Surya Namaskara do so with a proper understanding of their inner significance and of their practical method, so that health, clarity of mind and spiritual elevation may be achieved.
read an excerpt via www.kpjayi.org
Aṣṭāṅga Yoga Anuṣṭhāna by R. Sharath Jois:
Aṣṭāṅga Yoga Anuṣṭhāna is an easy to use practice manual presenting all the vinyāsas and dṛṣṭis for all the āsanas of Primary Series.
Also included is an exposition of the eight limbs of yoga with select Yoga Sūtras, the Opening and Closing mantras, "supplemental āsanas for therapy" for some common ailments, and a simple breathing technique beneficial for anyone at any level of practice.
The book is slim with easy-to-read text and beautiful images of Guruji and Sharath throughout. Sharath's transmits the knowledge in a clear, concise style that makes Aṣṭāṅga Yoga Anuṣṭhāna an important and an invaluable reference for any & all students of Ashtanga Yoga.
preview & order via www.joisactivewear.com
Ashtanga Yoga Primary Series with Sharath:
DVD: Beatifully filmed at AYNY and traditionally enumerated in Sanskrit by R. Sharath, grandson of Sri K. Pattabhi Jois.
preview & order via www.ashtangaproductions.com
Ashtanga Yoga Class, Primary Series with Sharath:
CD: A 72 minute guided Primary Series class taught in the traditional vinyasa counting format by R. Sharath, grandson of Sri K. Pattabhi Jois.
Guruji a Portrait of Sri K. Pattabhi Jois:
An incredibly valuable book on Yoga and Sri K. Pattabhi Jois: This is a collection of 27 extensive interviews with Guruji's closest and most advanced students. It is filled with such deep and varying insights revealing the incredible depth, love, knowledge and humour of our beloved Guruji's yogivally house-holder life.
purchase via www.amazon.com
ISBN-10: 0865477493 & ISBN-13: 978-0865477490
The Yoga Sutras of Patañjali:
by Edwin Bryant
A Groundbreaking Presentation: This translation draws upon the primary traditional commentaries of Vyasa, Vachaspati Mishra, Vijnanabhikshu, et al. It conveys the meaning and depth of each sutra in an easy to understand manner without compromising scholarly rigor or traditional authenticity.
Integral Yoga:
The Yoga Sutras of Patañjali
by Swami Satchidananda
An easy to read version with plenty of practical examples and illustrative stories from the Indian tradition.
Liberating Isolation:
The Yogasūtra of Patañjali
by Frans Moors
Recommended by Chase Bossart: An English translation and commentary on the Yogasūtra by Frans Moors, a long time pupil of the renowned Yogācārya TKV Desikachar. It presents the essence of Yoga philosophy to international readers, and features the aphorisms in both the classical and simplified forms in Devanāgarī script, their transliterated version, word-to-word meaning, and a concise translation and commentary. The text also includes a comprehensive word index to aid readers in their reference and studies, and a booklet with chant notations.
Beginning:


ISBN: 8180851478

Swami Chidbhavananda's commentary is thoroughly illustrated with pragmatic, easy to understand analogies that illuminate many levels of meaning for the sincere & faithful yoga practitioner; and, it is in harmony with Sankara's commentary.

Advanced:


ISBN: 8171202691

Bhagavad Gita:


Sri Sankaracharya's commentary explains the relationship between dual & non-dual philosophies. It lays foundational concepts of invaluable significance to all ardent yoga practitioner [ excerpts ].
NAMA RUPA Categories of Indian Thought:
This high quality journal presents articles that shed light on the incredible array of Darshanas, Yogas and Vidyas that have evolved over thousands of years in India's creatively spiritual minds and hearts.
Sanskrit & Chanting
a workbook for yoga practitioners:
by David Miliotis
This is the 5th edition of an extensive workbook detailing correct pronunciation, and recitation of several chants - e.g. the Ashtanga Yoga Opening & Closing Prayers, Śānti Mantras, the entire Yoga Sūtras, etc. Also included is a section on how to write the Devanāgarī script (aka Sanskrit script); these writing practice pages utilize important yoga vocabulary terms such as all the āsana names of 1st, 2nd & 3rd Series, the Eight Limbs of Ashtanga Yoga, the Yamas & the Niyamas, body parts, numbers & more. Illustrations of the āsanas are of course provided to assist with identification of the āsana names. There is also a brief introduction to grammar, and lastly a complete glossary of all Sanskrit words & terms found in the workbook.
All 103 pages & the CD are thoroughly cross-referenced with one another making this workbook as user-friendly as possible for anyone inspired enough to work through the book on their own - and if & when you have questions along the way, you can always email me...
---
Sample Recitation from this Workbook's Accompanying CD

Workbook, CD & Shipping - $75.00
MP3 Download - $10.00

The Challakere Brothers:
With clear and pleasing voices, the Challakere Brothers are purely one of the very best in the realm of recorded Vedic chanting.
---
Sample more here: kannadaaudio.com & here too

Purchase or view other Challakere CD's here: kannadastore.com
Yoga Sutrani of Maharshi Patanjali
& Stotrani:
by Dr. M.A. Jayashree
This wonderful audio download is made available as a gesture of gratitude and respect toward Jayashree for the thousands of hours she unconditionally dedicates to teaching Sanskrit. With Jayashree's blessing, the chanting from her CD have been converted into MP3 files, and the cover art into JPG & PNG. If you wish to purchase Jayashree's chanting in mp3 format via download, please send a payment via the paypal button below. Upon receipt of payment, the link for downloading the files will be emailed to you [usually within 24hrs].
Proceeds from the sale of Jayashree's chanting go to the Anantha Research Foundation, a non-profit research organization dedicated to the translation and preservation of Sanskrit texts as well as the furthering of Sanskrit culture.
---
Sample Jayashree Reciting Yoga Sutra 2.29

Hear Jayashree's entire Yoga Sutras via ashtangayogasutra.com


MP3 Download Only - No CD - $10.00

Online Sanskrit Dictionaries: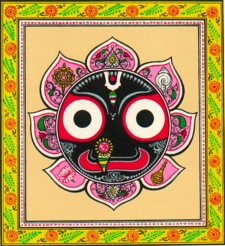 Krishnamacharya Yoga Mandira Book Store:
Contains several unique and very special books and CD's on yoga philosophy & chanting, and, which are not available anywhere else.
Aeropress with Stainless Filter:
This is the simplest & best way to make perfect espresso every time. Though you still need a good conical burr grinder so you can play with the variables. Then, all brewing variables will be easily controllable with this simple set-up: Steep Time, Water Quantity, Coffee Strength. After my first few weeks of practice back in 2010, I have been pressing perfect ristretto shots every single time!